Euopean Sat Solutions
Euopean Sat Solutions
»

Welcome to European Sat "elite" Solutions
IPTV Benalmadena / Fuengirola - your solutions for Sat TV, 4G and fibre optics
IPTV Benalmadena / Fuengirola - European Satellite Solutions offers you a wide range for all you needs like:
IPTV
BBC & ITV
Fibre optics
Unlimited 4G
Sky TV
NOWTV
Security cameras
and much more....
Why would you want to pay for IPTV
With our 7 day catch up the programs are available when you decide never miss out on your soaps again ie eastenders,corrie and emmerdale, we also have an amazing choice of movies and series which are updated automatically.The  box has a buffer feature which stops glitching at peak internet usage times. Basically you wont want to throw the box out the window because its stalled at a crucial moment of your favorite tv show. If you would like an easy viewing experience then blade is the iptv Benalmadena / Fuengirola solution

Sky hd box plus vpn for on demand to access bbc and itv .we can now also offer full access to skygo which means if you have a laptop or ipad or android device you can watch up to two more screens in your bedroom or on the go.
LIVE BBC AND ITV ON NOWTV in HD !!!
Please feel free to get an offer for IPTV Benalmadena & Fuengirola from European Sat Solutions
Visit our web page
Paseo Marítimo Rey de España, 124,

Spain Fuengirola

,

29640
Your online business directory for Andalusia
Find your craftman, car mechanic, carpenter, golf course, hairdresser, Event, webcam, a Restaurant, Real Estate as well as Information and much more about the Costa del Sol, region Málaga specially the cities Marbella, Mijas Costa and Fuengirola.
Mission to the Philippines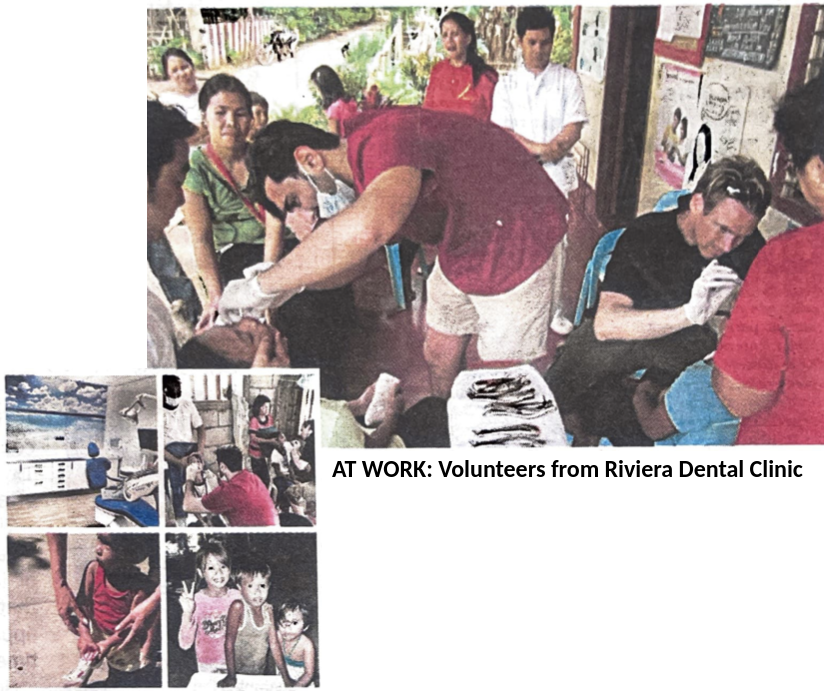 The idea of going on a dental volunteer trip has always been there and has always been one of the aspects of our profession that we at Riviera Dental Clinic value most, to help people that are in need. We never joined any organisation, rather we just contacted some people there privately and filled our suitcases with all instruments and anaesthetics that we could and headed off for a big adventure.
During our stay we treated 600 children in six intensive days. We helped them with new toothbrushes and toothpaste since they are hard to get in El Cuyo. El Cuyo is situated 28 hours' boatride from the mainland and the people there can't afford to get to a bigger city for medical and dental treatment. So they rely on these kind of help missions and sometimes have to wait in pain up to a year until someone comes and help them.
Our aim in Riviera Dental Clinic is to use one month of the year to go around in different parts of the world that are in need, to contribute with our help. We are now working on building an organisation with an internet webpage, so other dentists or sponsors can connect to us and help us with our future dental missions.
What is maybe most interesting for our patients is that a part of the money they spend on their teeth at Riviera Dental Clinic is used for these dental missions.
So when you have your treatment at Riviera Dental Clinic you know that you are also helping to make a difference.
Tel: 951 773 710, www.rivieradental.es, Avda de Golf, Centro Comercial 'La Plaza', Riviera del Sol, Complejo Saladito II, (behind OpenCore).