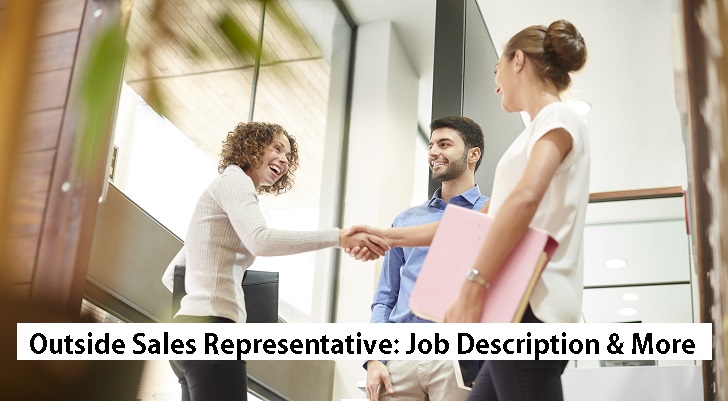 Outside Sales Representative wanted for area Fuengirola, Mijas and Marbella
If you are looking for a job that will constantly have you doing something new, an outside sales representative just may be the job for you. But prior to applying or even considering a position, it is essential to know all the ins and outs of what an outside sales representative is and what they do. Here we have laid out all the information you need to know.
Outside Sales Representative Definition
An outside sales representative conducts sales out in the field via face-to-face interactions with both potential and existing customers. They are responsible for offering the best possible customer experience as well as providing hands-on explanations of any new or updated products when necessary. Their excellent social skills allow them to foster strong relationships, to which they can attribute much of their success.
Outside Sales Representative Job Description
There are many variations of what Viva-LaCosta company is looking for in an outside sales representative. Here are some common qualifications they all expect:
Summary:
Candidates work as ambassadors and are responsible for establishing and maintaining good relationships with customers based on their assigned territory Fuengirola, Mijas or Marbella. They must build trust and act as support for prospects, ensuring they lead to potential future sales.
Responsibilities:
Travel within sales territory to meet prospects and customers (own car needed)

Close new deals at a high rate

Conduct calls to get new leads and face-to-face meetings with customers daily

Build and maintain relationships with new and repeat customers

Maintain records of all sales leads and/or customer accounts

Educate customers on how products or services can benefit them financially and professionally

Represent Viva-LaCosta during all customer and prospect interactions

Sell Viva-LaCosta products and services to customers within your given territory

Monitor the company's industry competitors, new products, and  market conditions to understand a customer's specific needs

Work closely with marketing department to help build the Viva-LaCosta brand

Tablet or mobile phone with mobile internet connection needed
English and Spanish speaking
Outside Sales Representative Salary
An outside sale representative for Viva-LaCosta works on commission base as a self-employed with territory protection and recurring commission. An outside representative's willingness to go after sales may also impact commission bonuses. Your goal is to build a career in sales or make your living managing a remote sales team to build your own Viva-LaCosta agency within your territory.

Commission: Up to 60% for each sale and same recurring commission, more details and how all works will be explained in interview.
Support:
Viva-LaCosta supports with sales material, training and call center to generate new leads and supports the outside sale representative as far as possible to build up your own Viva-La-Costa agency.
Outside Sales Representative Skills, and Experience
Outside sales representative should have experience in Marketing, Business, Economics, Communications, and / or any equivalent experiences that demonstrates expertise in customer engagement. Experience with internet, mail and computer use.
Having a well-developed phone presence and high comfort level in initiating conversations is essential to fulfilling the daily duties of an outside sales representative. Aside from a social and positive personality, outside sales representatives must be self-starters and proactive problem solvers, since not every day is the same and the workplace setting is constantly changing.
In addition to the experience requirements, Viva-LaCosta expects a few key skills from their outside sales representatives. Here are a few of the top characteristics we are expecting:
Key Characteristics of an Outside Sales Representative:
Strong interpersonal skills
Self-starter
Detail oriented
Willing to work independently
Always team focused
What Does an Outside Sales Representative Do?
The daily routine of an outside sales representative varies from day to day; representatives may not always be meeting with the same client or in the same place or even selling the same product or service. The overarching idea is to build connections and sell Viva-LaCosta products or services. A typical day could consist of few calls in the morning to either potential customers or repeat customers. Some days may even have quick training sessions just to get representatives in the zone for the day ahead.
Being organized is the number one rule to being an effective outside sales representative – the day consists of discovery calls, research, service explainings , follow-up calls, training, and much more. Although the title entails being in the field most of the time, the best representatives are able to manage both in-house and field work.
If you are interested in taking the future into your own hands, with our support, please send your CV to: info@viva-lacosta.com
We look forward to receiving your CV, many thanks, yours Viva-La Costa