Furniture & Decoration with White Design Company in Mijas-Costa
Furniture & Decoration with White Design Company in Mijas-Costa
»
White Design Company in Mijas-Costa
Interiors, Exteriors Furniture, Decoration, Gifts and Kitchens
Furniture Design Company - Our large Design Showroom in Mijas-Costa is run by passionate and caring people who endeavour to make furnishing your property inside and out a pleasurable and exciting experience.  Reflect your individual personality in your surroundings with bespoke designs for your private second home or refurbishing a property for  rental  or re-sale purposes.
With more than 20 years on the Costa del Sol our experience and attention to detail in interiors, exterior and kitchens ensure you get the best service with stylish and good quality products to suit your tastes and budgets.
We have styles ranging from modern and contemporary to traditional furniture, something to suit every home. We provide a complimentary design service and practical advice whether it's a bed you require; some made-to-measure curtains or a complete home package. We also appreciate that many properties are holiday homes, therefore we are often asked to do the installations in the owner's absence and we are happy to accommodate.  We are also happy to bring along with your deliveries some decorative pieces you have liked in the showroom to see what they look like in your property. Live with them for 24 hrs and if they are not for you we will collect them with no obligation on your part
Visit our showroom in La Cala between the BP petrol station and the Farmacia. It is very hard to leave without something as we have some beautiful and unusual gift and decorative pieces. We also source outside of Spain so you have something that little bit different. Beautiful flowers from Holland, Italian fabrics, Belgian rugs, German fires, French crystal, Portuguese crockery to mention a few.  Follow us on Face book where we have plenty of choices, free advice is only an e-mail or phone call away...
We are looking forward to welcome you in our shop
Opening hours: Monday to Friday 10 - 6pm Saturday 10 - 2pm
Your White Design Company Team
Visit us on Facebook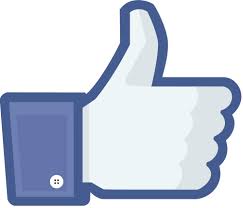 Visit our webpage: click
WHITE DESIGN COMPANY in La Cala de Mijas, Mijas costa, offers, furniture, curtains, outdoor furniture, beds, sofas, kitchen furniture, interior design, upholstery, blinds, glass curtains, headboards, lamps, mirrors, marbles, granites, wallpapering, painting
Here are some more ideas we can offer you:
Sofas
Sofa beds, Canapé, reclining, adjustable headrests, leather, fabric, L-shape, corner unit, foot stools, armchairs, modern, classical
Dining
Extendible, wooden, rustic, sideboards, modern glass tables, dining chairs
Beds
Divan, storage, adjustable, powerlift, bunk, folding, slatted base, memory foam, latex, box springs, high density foam
Curtains/blinds/soft furnishings
Pencil pleat, box pleat, pinch pleat, goblet top, tab top, swags & tails, interlined, lined, pelmets, roman blinds, London blinds, roller blinds, night and day blinds, Japanese blinds, scatter cushions, bed spreads, bed trot, valance, tie backs, curtain poles, tracks, fabrics, upholstery, outdoor cushion upholstery, indoor upholstery
Bedding
Duvets, pillows, mattress protectors, pillow protectors, fitted sheets, flat sheets, duvet covers, mattress toppers, pillow cases
Outdoor furniture
Rattan, teak, aluminium, faux leather, textylene, parasol, pergola, cushions, glass curtains, rugs, fire pit, BBQ, deck chairs, beach chairs, folding sunbeds, reclining chairs, folding tables, fountains, plant
pots
Lighting
Ceiling lights, wall lights, standard lights, table lamps, outdoor lights, solar lights, pool lights, garden lights, chandeliers, modern lighting, storm candles, battery candles, happy lights
Wall decoration
Pictures, paintings, metal wall art, clocks, mirrors, venetian plaster, painting, plastering
Decoration
Clocks, vases, candles, photo frames, coasters, table mats, budha's, artificial plants, door stoppers, artificial flowers, plant pots, screens, air fresheners, scented candles, soaps, candle sticks
Bedroom furniture
Chest of drawers, bedside tables, lockers, end of bed stool, ottoman, bedroom chairs, headboards, bed heads, bed steads, iron beds, wooden beds, faux leather beds,
Console tables, shoe cupboards
Kitchen
Cupboards, work top, laminate, lacquered, painted, granite, silestone, bosch, balay, siemens, fridge, fridge freezer, kick boards, integrated, stools, bar stools, islands, oven, cooker, hob, dishwasher, extractor, wooden tops, formica tops, tiles, sink, glass splash backs, venetian splash backs, tiled splash backs
Bathrooms
Vanity unit, sink, bathroom mirrors, bathroom lights, toilet, bidet, shower, venetian plaster, tiles, baths
Calle Sedella Edificio Butibamba IV, local 2-3,

Spain Mijas

,

29649
Your online business directory for Andalusia
Find your craftman, car mechanic, carpenter, golf course, hairdresser, Event, webcam, a Restaurant, Real Estate as well as Information and much more about the Costa del Sol, region Málaga specially the cities Marbella, Mijas Costa and Fuengirola.
Mission to the Philippines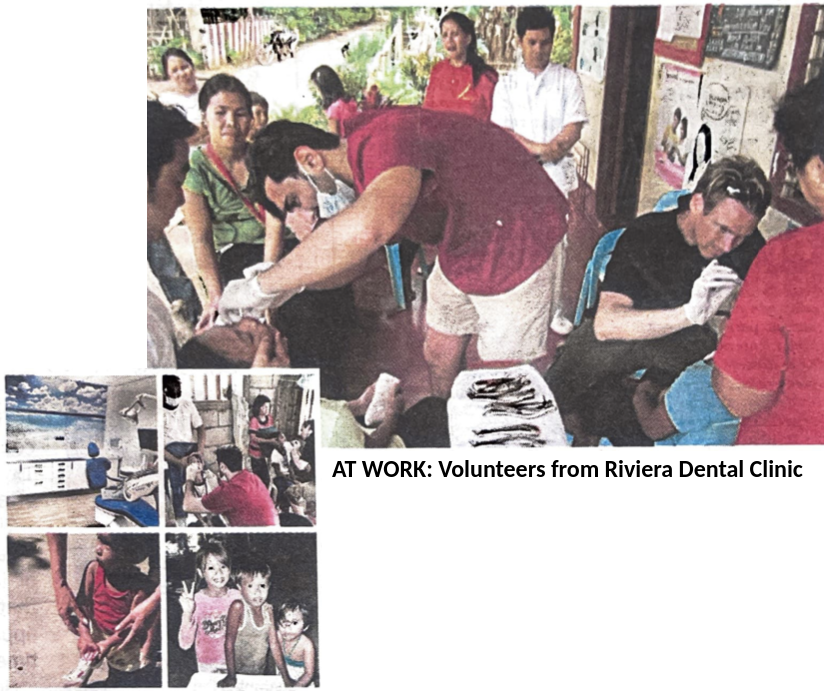 The idea of going on a dental volunteer trip has always been there and has always been one of the aspects of our profession that we at Riviera Dental Clinic value most, to help people that are in need. We never joined any organisation, rather we just contacted some people there privately and filled our suitcases with all instruments and anaesthetics that we could and headed off for a big adventure.
During our stay we treated 600 children in six intensive days. We helped them with new toothbrushes and toothpaste since they are hard to get in El Cuyo. El Cuyo is situated 28 hours' boatride from the mainland and the people there can't afford to get to a bigger city for medical and dental treatment. So they rely on these kind of help missions and sometimes have to wait in pain up to a year until someone comes and help them.
Our aim in Riviera Dental Clinic is to use one month of the year to go around in different parts of the world that are in need, to contribute with our help. We are now working on building an organisation with an internet webpage, so other dentists or sponsors can connect to us and help us with our future dental missions.
What is maybe most interesting for our patients is that a part of the money they spend on their teeth at Riviera Dental Clinic is used for these dental missions.
So when you have your treatment at Riviera Dental Clinic you know that you are also helping to make a difference.
Tel: 951 773 710, www.rivieradental.es, Avda de Golf, Centro Comercial 'La Plaza', Riviera del Sol, Complejo Saladito II, (behind OpenCore).